Black Nebula: Poems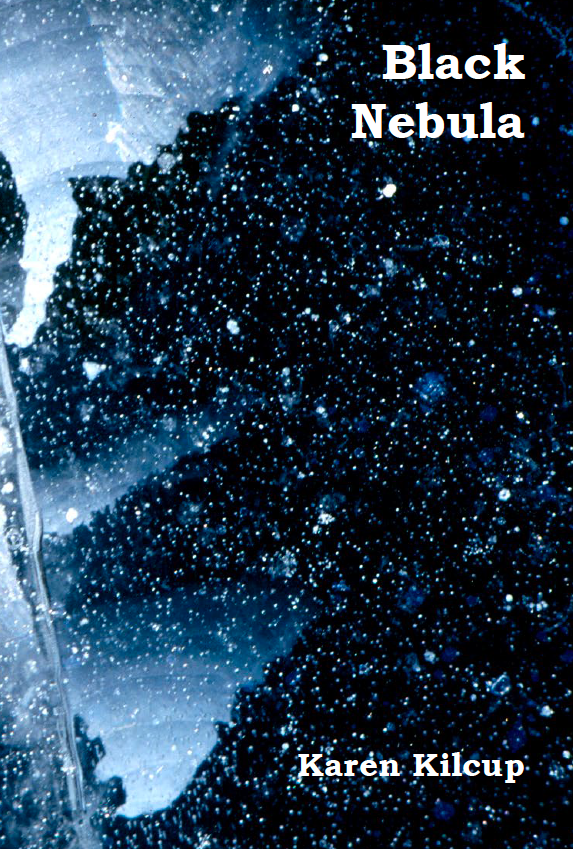 Black Nebula: Poems
Forthcoming from Grey Book Press
Praise for Black Nebula
---
These compressed, idiosyncratic poems of praise, rooted in the everyday, and rich with images of nature, disarm with their originality. Karen Kilcup's subjects might at first seem like odd choices to single out for praise: parking lots, dandelions, toes, and boredom, to name a few, but that is the speaker's very point. What appears to be a random series of topics is gradually revealed to be parts of a coherent and personal story. Clear-eyed lines, at turns witty and poignant, evoke all the senses. Readers are grateful to be invited into the poet's world, surprised and delighted by each subsequent poem, as this optimistic and resilient speaker takes us along, "breath still strong all the miles/not finished and looking ahead/no end in sight, yet." This is a moving and thought-provoking collection.
—Helena Minton, author of The Canal Bed and Paris Paint Box
---
These poems are down to earth in the best possible way. They illuminate the details and
creatures of the natural world with care, humor, and insight.
—Elizabeth Knies, Poet Laureate of Portsmouth, NH (2007-2009) and author of The New Year and Other Poems, Streets after Rain, From the Window, and White Peonies
---
Whatever Karen Kilcup is "In Praise of"—from toilets to mice to Black Nebula carrots – her remarkably vivid poems bring us there swiftly and accurately. Her great love of the natural world and huge capacity to describe it with great specificity shine through in this remarkably lively chapbook.
—Ellen Hersh, author of Uncapping the Chimney