At home: UNCG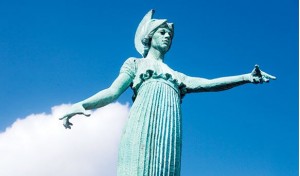 The University of North Carolina at Greensboro is the most inclusive UNC campus, welcoming students diverse by class, race, ethnicity, sexuality, age, political views, and religious backgrounds. Historically the Woman's College of the University of North Carolina, UNCG has especially strong programs in English, creative writing, art, theatre, music, dance, nursing, and education. Its graduates include Pulitzer-prizewinning poet Claudia Emerson, musician Emmylou Harris, and psychologist Norman Anderson. Several national publications recognize UNCG's affordability, quality, value, and inclusiveness.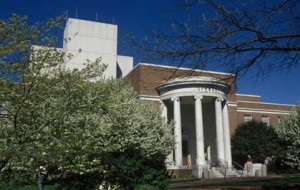 My institutional home, the English Department, includes dynamic, award-winning teachers and scholars. Department members have received numerous external grants and fellowships, published important scholarly and creative works, and mentored many successful undergraduate and graduate students. The department includes one of the nation's oldest and best MFA programs in creative writing. According to a major independent provider of academic data regarding PhD programs, UNCG's English Department scores significantly higher than the national average in the number of published books and peer-reviewed articles, and in external funding awards, outranking departments at several prestigious state universities and Ivy League institutions.  I particularly enjoy working with our exceptional American literature faculty members: Tony Cuda, SallyAnn Ferguson, Christian Moraru, Noelle Morrissette, Mark Rifkin, Scott Romine, Hepsie Roskelly, María Sánchez, and Karen Weyler. Our graduate students regularly acknowledge the exceptional support that faculty offer, as well as the department's friendly and energizing intellectual environment.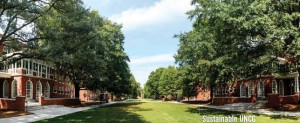 I also value my homes-away-from-home. Bringing together outstanding faculty in areas ranging from music and political science to business, biology, history, religious studies, and geography, the Environmental and Sustainability Studies Program offers interdisciplinary degrees and certificates to some of UNCG's best students. I'm fortunate to meet these students as I teach undergraduate and graduate courses in Literature and the Environment almost every year. The university's commitment to sustainability is reflected in various initiatives and overseen by its Sustainability Council, to which I belong.  The Sierra Club has repeatedly named UNCG a "cool school"; the Arbor Day Foundation has regularly cited the university as a Tree Campus USA.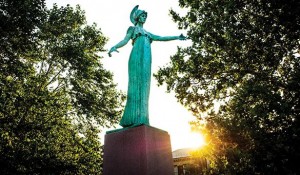 My other home, the Women's and Gender Studies Program, offers undergraduate and graduate degrees and certificates, and supports its students through a network of grants, fellowships, and internships. Uniquely supported by external donors, the Friends of WGS, as well as the College of Arts and Sciences and the university, this program, like Environmental and Sustainability Studies, embraces excellent faculty from across the university. The program also sustains the Linda Arnold Carlisle Distinguished Excellence Professorship, established by the UNCG Friends of WGS, to which I was appointed in 2014.
I feel fortunate to belong to this vibrant, inspiring, and welcoming intellectual community.