Over the River and Through the Wood: An Anthology of Nineteenth-Century American Children's Poetry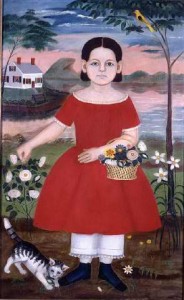 Over the River and Through the Wood is the first and only collection of its kind, offering readers an unequalled view of the quality and diversity of nineteenth-century American children's poetry. Most American poets wrote for children, from famous names such as Ralph Waldo Emerson to less familiar figures like Christina Moody, an African-American author who published her first book at sixteen. In its excellence, relevance, and abundance, much of this work rivals or surpasses poetry written for adults, yet it has languished–inaccessible and unread–in old periodicals, gift books, and primers. This groundbreaking anthology remedies that loss, presenting material that is critical to the tradition of American poetry and that is also a delight to read.
Complemented by period illustrations, this definitive anthology includes work by poets from all geographical regions, as well as rarely seen poems by immigrant and ethnic writers and by children themselves. Karen L. Kilcup and Angela Sorby have combed the archives to present an extensive selection of rediscoveries along with traditional favorites. By turns playful, contemplative, humorous, and subversive, these poems appeal to modern sensibilities while giving scholars a revised picture of the nineteenth-century literary landscape.
—A Choice Outstanding Academic Title
Praise for Over the River and Through the Wood
"It is said that the nineteenth century invented children's literature and in doing so reinvented childhood. This magical and very delicious book sets us down right in the middle of that rich act of imagination. I imagine children are going to love this book as much as the adults who will be reading it to them.
A wonderful gift. An amazing act of (deft, almost invisible) scholarly recuperation."
—Robert Hass, U.S. Poet Laureate (1995-1997), MacArthur Fellow (1984), and Distinguished Professor in Poetry and Poetics at the University of California, Berkeley; awarded the National Book Award for Poetry (2007) and the Pulitzer Prize for Poetry (2008)
"A walloping anthology of poems that cannot fail to delight readers of any age so long as they are human. The reason is simple: if we were ever children, we remain children, and the songs, prayers, fear-shrieks, love-doodles, and puzzlings to be found here are also with us, recoverable, re-imaginable, and best of all so readable we can hear the voices again who read them to us even before we could do it for ourselves–mothers, fathers, sisters, brothers. The reader who enters this book shall discover all the world ever was and will be . . . a gift whose price of admission is knowledge itself. Karen L. Kilcup and Angela Sorby prove themselves such masterful scholars in their gathering and harvest it would be churlish not to say this book is simply a bonanza any way you look at it. Wow!"
—Dave Smith, Elliot Coleman Professor of Poetry Emeritus, Johns Hopkins University, Writer-in-Residence at the University of Mississippi, and co-editor (poetry) of The Southern Review (1990-2002)
"What a vast, rich, astonishing collection. With topics ranging from nature to nonsense, from play to politics, from homework to holidays to history, the poems in this book alter our understanding of what children read and wrote in the long nineteenth century. After I read Over the River and Through the Wood, I immediately changed my syllabi to include fascinating and beautiful poems from this book. I am sure many others will do the same. This is a book to savor, to delight in, and above all, to teach."
—Robin Bernstein, Professor of African and African American Studies at Harvard University and author of Racial Innocence: Performing American Childhood from Slavery to Civil Rights
I have been wanting a book like this for as long as I can remember. Over the River and Through the Wood is a tremendous accomplishment; one of those rare books that is an absolute "must own" for anyone with an interest in children's poetry, and even poetry in general.
—Kenn Nesbitt, Children's Poet Laureate (2013-2015)
"A superb collection that every child—whatever his or her age—will enjoy. I expect to spend long hours with this book in my old age! Strongly recommend to all lovers of American poetry."
—Jay Parini, D. E. Axinn Professor of English and Creative Writing at Middlebury College and author of Why Poetry Matters
"Here is a lavishly generous collection of poems from the Golden Age of American children's literature. Many of the authors are well known–Longfellow, Lowell, Alcott, and others–but many of the less famous have left deep impressions upon our culture. Counting and alphabet rhymes, hymn lyrics, game chants, etiquette cues, nonsense poems, and lullabies: the ritual lines that helped to order and enliven our childhoods also informed our later lives. Older readers will be charmed by fond remembrances that these poems recover. Younger folk will be delighted, enchanted, amazed, frightened, teased, and magically educated. Editors Kilcup and Sorby have given us an invaluable gift."
—Fred Chappell, Poet Laureate of North Carolina (1997-2002), and winner of the Bollingen Prize (1985) and the Aiken Taylor Award in Modern American Poetry (1997)
"A timely and fascinating anthology of historical children's verse – and a vastly entertaining read. Here notable poets mix and mingle with the lesser-known and even anonymous. Front and center are the poems themselves, in all their complex, sometimes perverse beauty (e.g. "The Mushroom's Soliloquy", or "Little Lydia and the Razor"). Anyone who loves poetry will appreciate this comprehensive volume, and no scholar of children's literature should miss it.
"Over the River and Through the Wood achieves that rare combination of academic resource and popular anthology. Kids and adults alike will thrill to the book's many pleasures, and scholars will appreciate its comprehensiveness as well its excellent introduction. This is one sleigh ride you don't want to miss! Highly recommended."
—Kenneth Kidd, Waldo W. Neikirk Professor and Assoc. Director of the Center for the Study of Children's Literature and Culture, University of Florida, and author of Making American Boys: Boyology and the Feral Tale
"This hefty and diverse collection offers a richly textured overview of the poetry written for and enjoyed by children in nineteenth-century America. By turns moralistic, funny, profound, twee, wise, wacky, infuriating, and beautiful, these poems have much to offer readers interested in both nineteenth-century ideas about poetry and nineteenth-century assumptions about childhood."
—Perry Nodelman, Professor Emeritus, University of Winnipeg, and author of The Hidden Adult: Defining Children's Literature
"Over the River and Through the Wood amply illustrates the richness and variety of nineteenth-century American poetry for—and in some cases by—children. Together the selections suggest the emotional as well as the geographical and ethnic range of this major body of literature. Literary scholars and other lovers of poetry owe a debt of gratitude to Karen Kilcup and Angela Sorby for their important contribution to understanding and appreciating nineteenth-century children's relationship to poetry."
—Claudia Nelson, Professor of English at Texas A&M University and President, Children's Literature Association
"The first scholarly anthology to give 19th-century American children's poetry the attention it deserves, Over the River and through the Wood is as persuasive as it is necessary. A testament to its editors' scholarly expertise and poetic sensitivity, it proves how aesthetically compelling children's poetry of the 19th century can be while laying the groundwork for future scholarly study in the area."
—Joseph T. Thomas, Jr., The National Center for the Study of Children's Literature at San Diego State University and author, Poetry's Playground
"This is a groundbreaking work . . . and an important contribution to children's literature itself, as it presents nineteenth-century children's poetry, not as a historical curiosity, but as a vibrant, still-living tradition that demands our attention. Edited by two leading scholars in the field, Karen Kilcup, who has played a major role in reevaluating the canon of American poetry, and Angela Sorby, author of the excellent critical book Schoolroom Poets and an accomplished poet herself, the anthology will be an important resource for scholars of children's literature, children's poetry, and American poetry."
—Richard Flynn, Professor of Poetry and Children's Literature at Georgia Southern University and
Editor of Children's Literature Association Quarterly (2004-2009)
"This delightful anthology, gathered from the golden age of children's verse, offers a wealth of poems for (and often by) children. Divided into sections according to theme–a brilliant idea–the poems are full of amiable interplay. As I read these poems and enjoy their variety, I feel as if I were present at a warm-hearted gathering of family and friends."
—Richard Wilbur, U.S. Poet Laureate (1987-1988); awarded the Pulitzer Prize for Poetry (1957 and 1989), the Bollingen Prize (1971), the Aiken Taylor Award in Modern American Poetry (1988), the National Medal of Arts (1994), and the Ruth Lilly Poetry Prize (2006)
From the reviews:
"Angela Sorby and Karen Kilcup's remarkable anthology, Over the River and Through the Wood: An Anthology of Nineteenth-Century American Children's Poetry, thoroughly blurs the lines between children and adult literature by providing a wonderfully eclectic collection of children's poetry as it was written, recited, circulated, and read throughout the nineteenth century. . . . [A]s the excellent introduction clarifies, if we try to isolate children's poetry from popular—even canonical—nineteenth-century literature, we are getting less than half the story. . . . The poems themselves provide a remarkably rich reading experience. The editors' curatorial work is nothing short of heroic. . . . Kilcup and Sorby's wonderful anthology demonstrates that there is no mythic, fully adult state of grace to fall from. American adults have always read children's literature. And no wonder—it is often within this very literature that we find a culture's greatest hopes and anxieties: race, power, and the meaning of freedom in the nineteenth century; global warming, inequality, and alienation in the twenty-first. In sum, this book teaches a simple but radical lesson to those both within and without academia who wish to cordon off children's literature from the adult realm of cultural and artistic creative work. Appropriately, it's a lesson children have been trying to convey for ages: drawing inside the lines is a very boring game."
—American Literary History [online review series]
"A fascinating collection with relevance in many areas of the curriculum. . . . Surprises abound in this collection . . . as do moments which catch in the throat. . . . Every page seems to reveal something arresting. . . . these poems gathered in this very attractive, illustrated and accessible edition, are a delight."
—School Library
"The editors' careful attention to detail in providing authorship information, dates, and original publication sources as well as the diversity of the poets make this anthology an important scholarly tool for anyone interested in American and/or children's literature. The thematic concerns that drive the volume's organization allow readers to easily locate works that relate to topics commonly used in primary school lessons, making the anthology an invaluable resource for teachers. The poems are so appealing that the volume will delight anyone who chooses to browse it."
—Choice