The Art of Restoration: Poems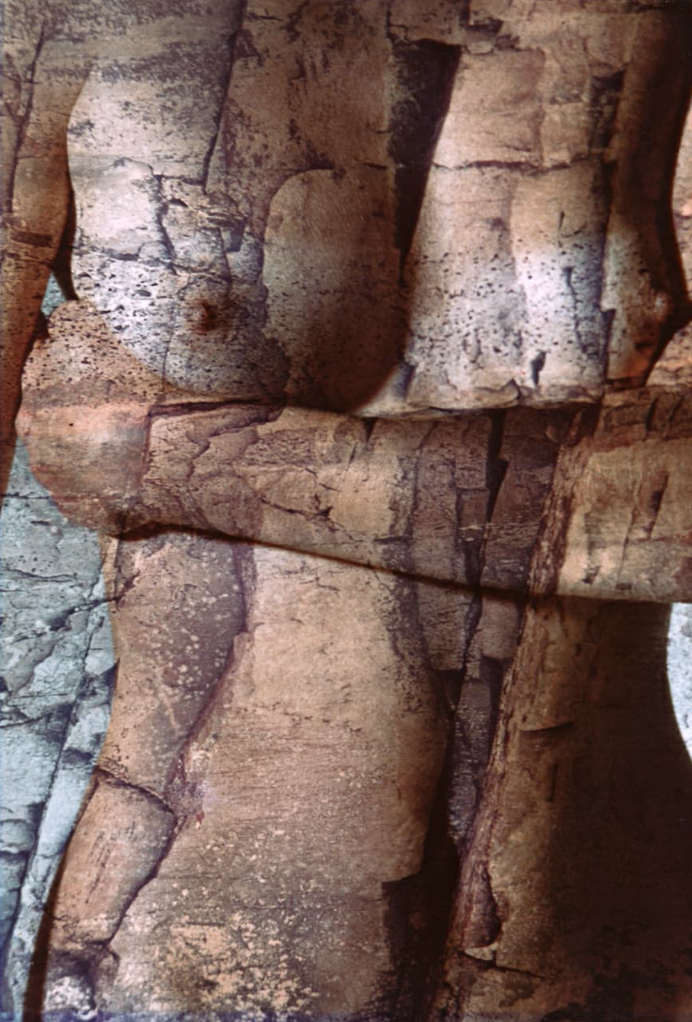 Winner of the 2021 Winter Goose Poetry Prize
Forthcoming in 2023
Cover image: "Nude and Rock," by Charter Weeks
---
Praise for The Art of Restoration
Karen Kilcup is, like the titular craftsman of her poem, a restorer herself, if we understand restoration to mean returning a thing to an original, often enhanced state. She does this and more in an electrifying collection of poems that deliver shocks of recognition along currents of history and memory. She keeps the tools of her trade, which are considerable, sharp, wielding them with a skill born of careful attention to detail, a deep connection to the natural world, and most of all, compassion. Kilcup restores in the reader a belief in humanity with all its flaws(nothing/can't be fixed/in time), and maintains a fierce commitment to love no matter the challenges.
–Marie Harris, Poet Laureate of New Hampshire, 1999-2004 and author of Desire Lines (2019)
The title poem in Karen Kilcup's Art of Restoration describes a workshop with "racks and racks of screwdrivers,/slotted and torx, Phillips and hex,/and blades for cross-cutting." Kilcup's medium is words, not wood, but her poems retain a carpenter's precision, tracing multiple narrative arcs across decades of loss and rebuilding. To read Kilcup is to encounter real world objects charged with subtle (but not suppressed) emotions: a tulip-print skirt, a beaver lodge, a pair of wedding shoes, a birch tree, a dead mother's tractor. This is a lucid and marvelous collection, long in the making and worth the wait.
–Angela Sorby, Brittingham Prize and Midwest Book Award winner for Bird Skin Coat: Poems (2009) and the Felix Pollak Prize (The Sleeve Waves: Poems (2014).
---
Selected poems from The Art of Restoration
"Apt to Live" in The Sunlight Press (May 2022)
"Climbing Pilot," storySouth (Spring 2022)
"Family Plot," Riddled With Arrows (April 2022)
"Going Under," Reservoir Road Literary Review (Summer 2022)
"Great Aunts," Litro (July 2021)
"Self-Forgiveness," EcoTheo Review (February 2022)
"Supply Company," Litro (NY) (June 2021)
"Swimming at the Salt Marsh," Willows Wept Review (Fall 2021)
"What the Birch Said," Stone Poetry Quarterly (May 2022)
"Wind," Quartet Journal (October 2022)