Nineteenth-century American literature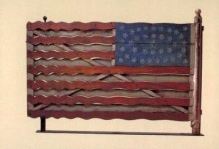 A well-established field, nineteenth-century American literature encompasses the range of genres and authors.  In the last few decades, scholars have reconceptualized the area as "the long nineteenth century," covering the approximate period from U.S. nationhood to World War I. Particular excitement has centered on nineteenth-century American poetry, a long-neglected field.
One of Professor Kilcup's principal goals has been to reintegrate fractured literary traditions, showing the significance of suppressed and excluded voices. To advance this intellectual project has required years of primary research and developing an attentive attitude, an openness to texts and writers previously overlooked because of faulty assumptions or interpretive biases. Her ongoing research investigates how we can read more comprehensively and sensitively, essential skills for engaged citizenship.